September 10, 2019
by
Simon-Pierre Marion
Bookchain® wins the 2019 award for Best Publishing Technology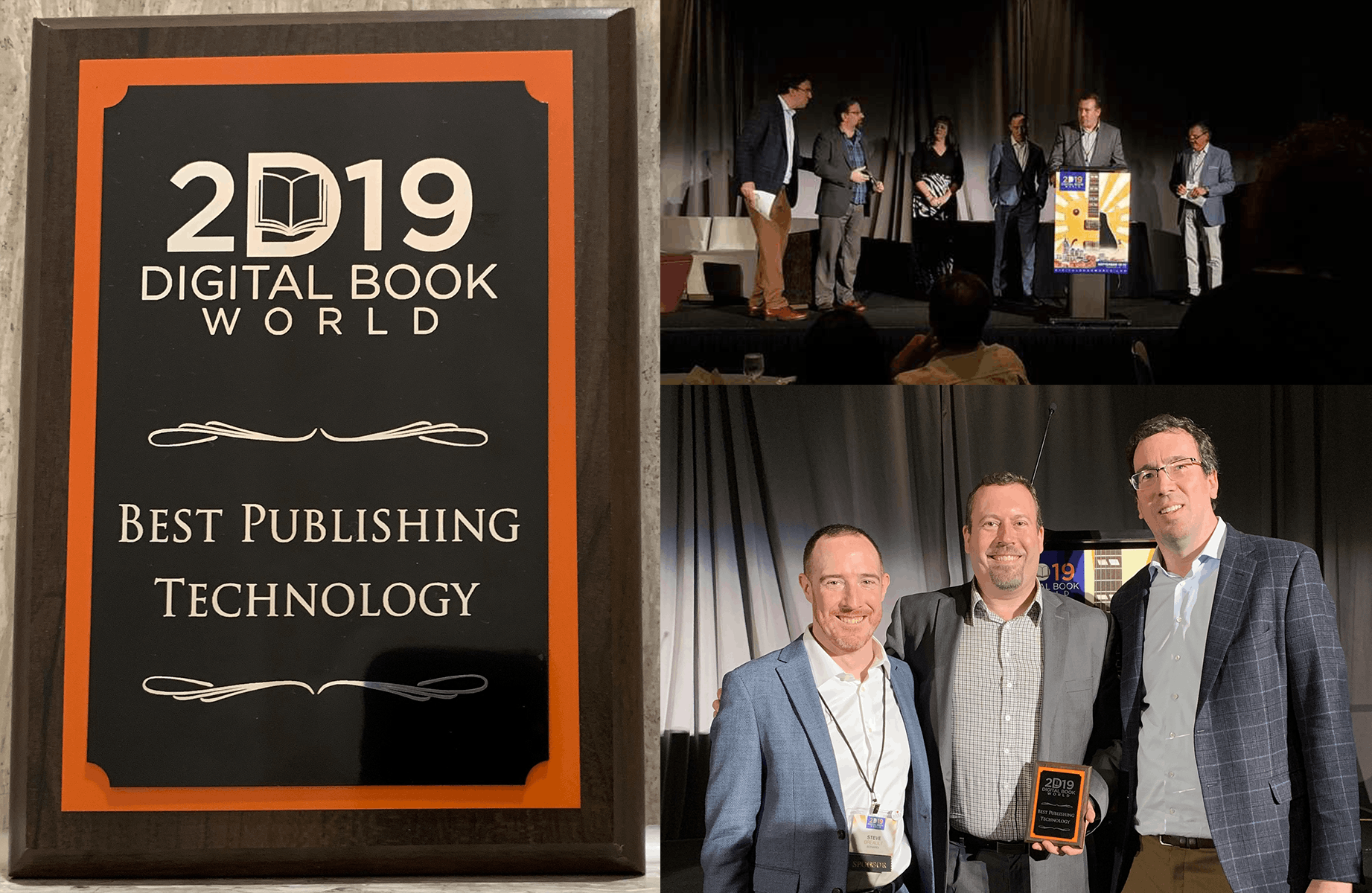 We are very pleased to announce that Bookchain®, by Scenarex, was the winner of the 2019 Digital Book World award for "Best Publishing Technology".

The announcement of the #DBW2019 award winners was made during a wonderful gala dinner at the Loews Vanderbilt Hotel in Nashville, Tennessee at which our CEO Simon-Pierre Marion, and our CTO Steve Breault were in attendance.

The prize was awarded by Bradley Metrock, CEO of Score Publishing and Raymond Kyle, Director, business development of Score Publishing.

The other winner in this category—it came down to a tie—was Amazon's "Silk Flow Builder" project.

We'd like to take the opportunity to congratulate the other finalists in our category:
• Penny Magic;
• Reading Realm;
• My Virtual Literary Festival;
• and Blurt.