January 14, 2021
by
Simon-Pierre Marion
Scenarex establish its first advisory committee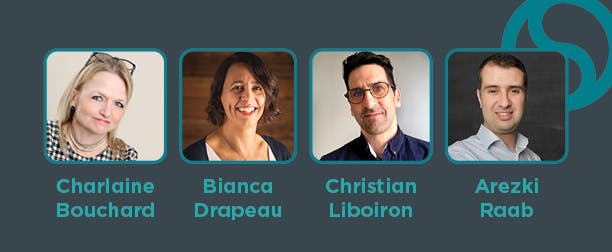 It is with great pleasure that we officially announce the first Scenarex Advisory Board. The board is composed of four members, specialists in their field, whom we respect and fully trust. Our four members are, in alphabetical order, Charlaine Bouchard, Bianca Drapeau, Christian Liboiron and Arezki Raab. Even if these experts share the same organizational values ​​as us, we will make sure to provide them with a working environment where they can be impartial in their reflections and strategic suggestions for our organization.
As Scenarex's human capital strength is technology oriented, the current business environment of our organization called for a strategic strengthening in the area of ​​marketing and sales to bring our products to market. It's within this context that we established our first advisory committee. The mandate of the Scenarex Advisory Board will be to provide advice and recommendations on matters relating to the marketing of the organization's products and services.
To consult the curriculum of our members, please visit the "team" page of our Scenarex web site.